Nifty Accessory Turns the Apple Watch into a Selfie Screen for Your iPhone's Rear Cameras
If you want to use the higher-quality rear cameras on an iPhone for selfies or vlogging, you lose the ability to preview the image. But with this nifty little clip, the Apple watch can be transformed into a solution to that problem.
While the front-facing camera on the iPhone is generally good enough, there are some cases where you might want to take advantage of the superior rear-facing cameras. In order to do so while giving you the ability to still get a preview for framing purposes, the Ulanzi ST-09 phone tripod mount for the Apple Watch will come in particularly handy.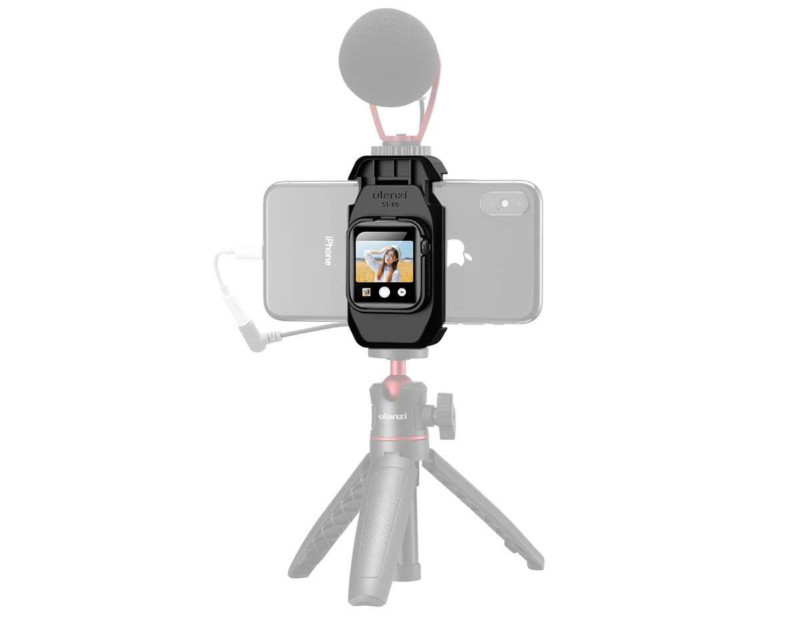 It's a simple little clip that looks very similar to other iPhone clips, except this one has a mount designed specifically for the Apple Watch Series 5. The company doesn't specify which models of Apple Watch are supported, but since it says "Series 5" it's likely only compatible with it and the newer Series 6 which is identical in size.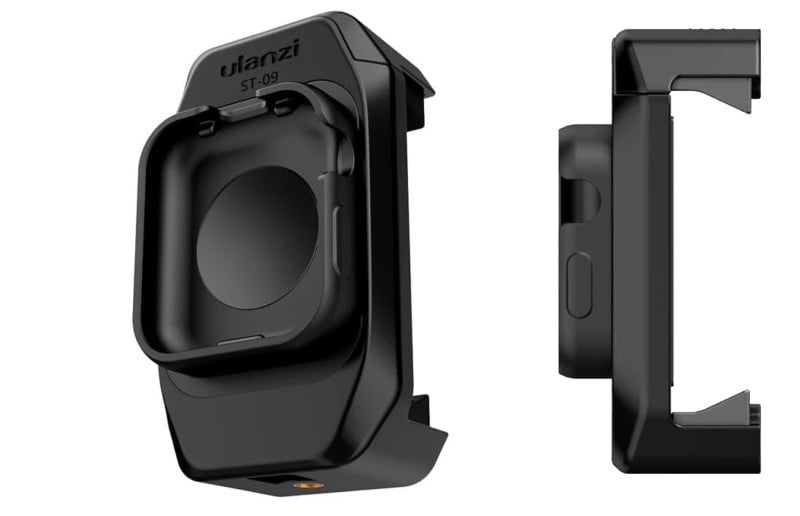 The accessory includes a screw mount on the bottom so that it can affix to a tripod or grip for vlogging and silicon pads to prevent scratching your phone. Curiously, no anti-scratch pads are included in the Watch mount. It even includes an additional cold shoe that would allow for the mounting of accessories like a shotgun mic.
The clip can compress as small as 58mm and up to 89mm, which makes it able to hold any iPhone from as small as the new iPhone 12 Mini through the giant iPhone 12 Pro Max.
This device only really makes sense if you are already an Apple Watch owner, since purchasing a $20 mount for a $450 device specifically to use it as a monitor feels like a stretch. Still, having the ability to use the higher-quality rear-facing cameras makes vlogging with a device you already own more palatable than going out and purchasing dedicated cameras like a GoPro or DJI Osmo. Since so many people already own both an Apple Watch and an iPhone, this cheap accessory suddenly makes taking selfies and making vlogs a lot more approachable for very little extra investment.
(via Gizmodo)