Photo Series Beautifully Features the Many Faces of Santa Claus
Every year, jolly men from around the United States don the iconic red and white and transform into Santa Claus. In their celebration, Photographer Ron Cooper photographed 50 professional Santas, juxtaposing their fantasy personas with their non-holiday selves.
Cooper photographed each Santa twice: once in full color wearing their iconic Christmas getup, and once in black and white depicting them how they would appear in their everyday lives. The two photos are joined by a description of their "real" jobs as well as a short biography on their history as the Christmas icon in Cooper's book We Are Santa.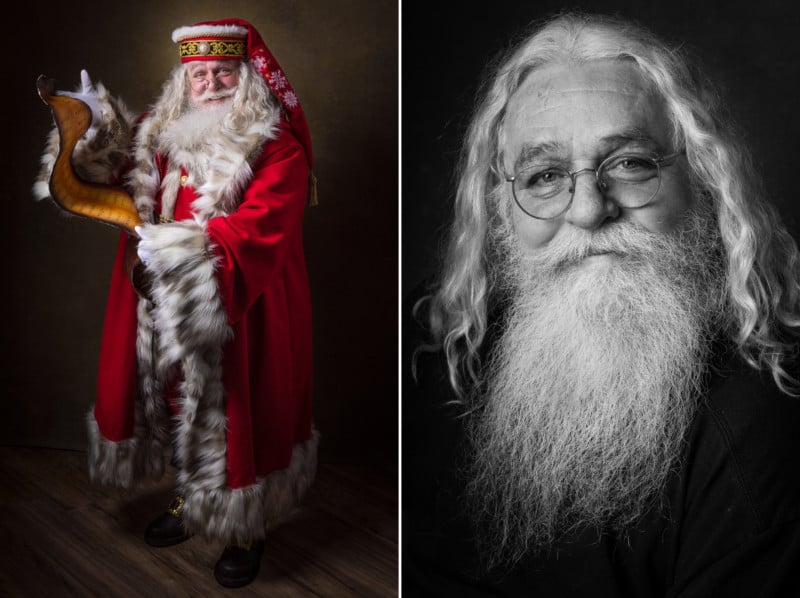 The series is described as a fascinating glimpse into the lives of those who slip into the red suit to spread Christmas cheer. Before and after portraits, behind-the-scenes stories of custom made costumes and specialized training, and surprising anecdotes of on-the-job encounters bring these Santas to life.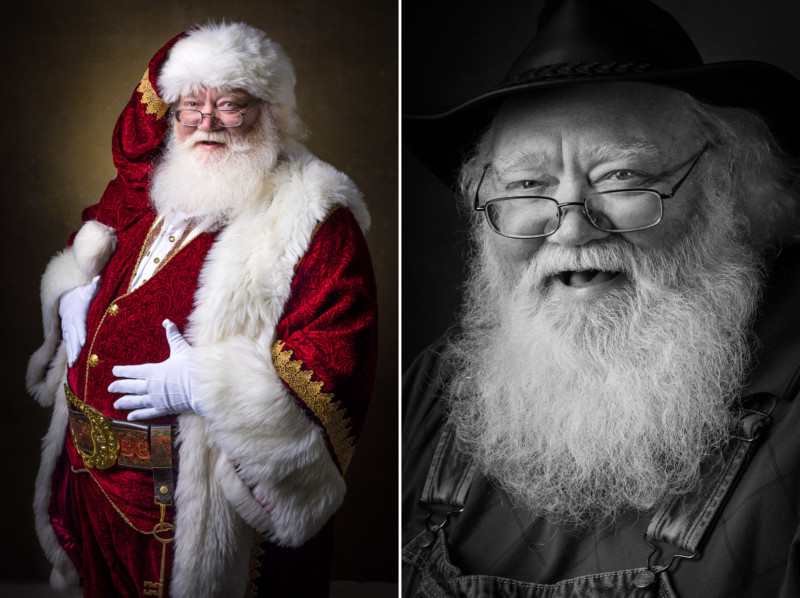 Cooper excellently captures the joy each of these Santas takes in becoming the world's most well-known bringer of Christmas spirit.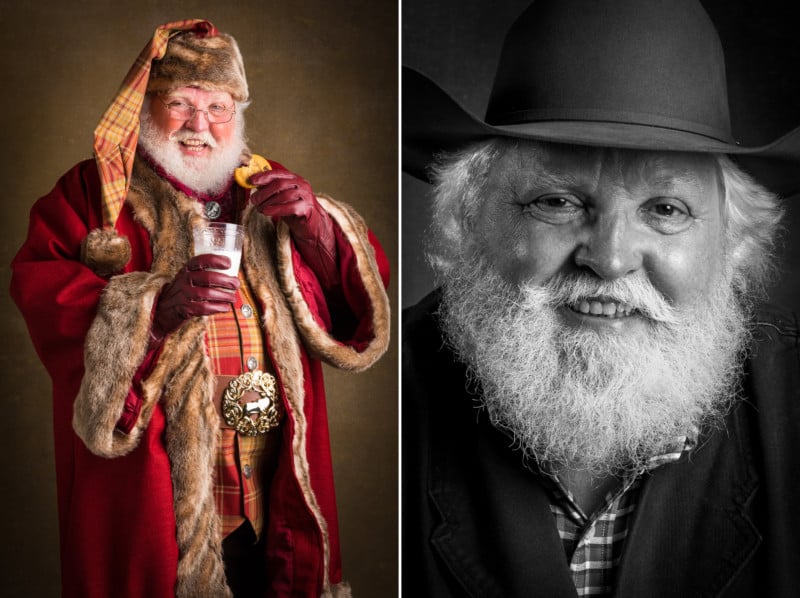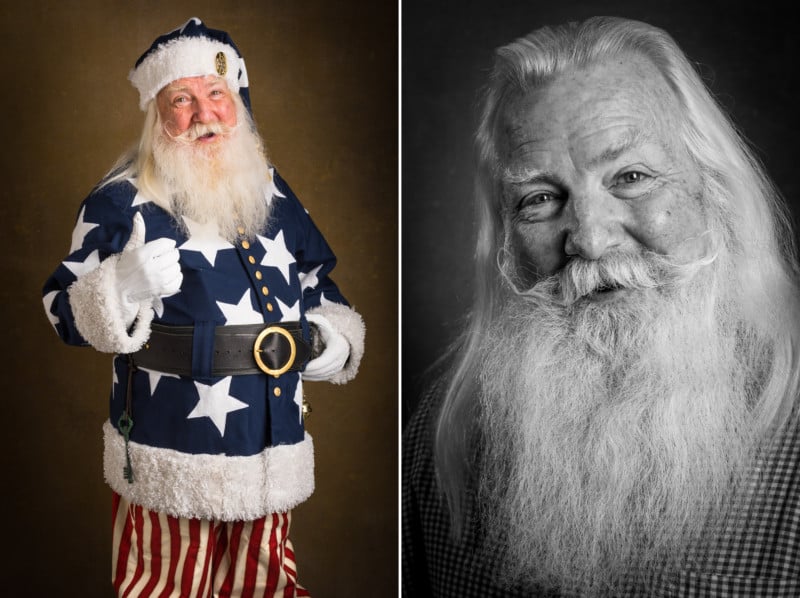 The forward to his book might bring a tear to your eye for those with a more sensitive soul, as it explains to children who still believe in the magic of Christmas why there are so many Santas… and might remind the rest of you that perhaps there is still something left to believe in:
Children, (You) may wonder about the many different Santas pictured in these pages. The explanation is simple. While we elves are busy in our workshops, Santa needs other helpers, helpers he chooses carefully to be patient, kind, and jolly. You'll notice certain similarities among them, the same way you might notice similarities between family members. All year, these Santas keep busy, supervising toy making up here at the North Pole, training the reindeer, and traveling far and wide to see how the children of the world are behaving. Remember, Santa's list has to be checked twice – it's a big job that takes a whole year. That's why we see Santa's helpers in so many different places, dressed in so many different ways.
The book goes on to say that "he's asked us not to tell you which one he is, but if you look closely, you just might spot him in these pages," as if to cheekily remind those who peruse Cooper's book that Santa Claus is indeed, genuinely, every single one of them.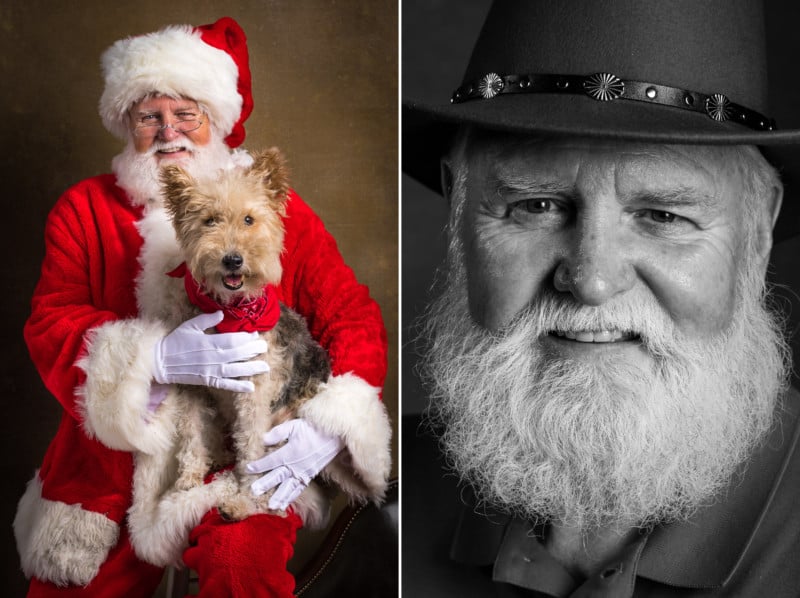 To enjoy the full set of 50 Santas and the stories of each who has donned the costume of the legend, you can pick up Cooper's book here.
---
Image credits: Photos by Ron Cooper and used with permission.